I spied these pillar candlesticks at Pottery Barn and fell in love with them. They were just what I wanted for my mantel.
Their description: The curving forms of a grand balustrade were re-created by artisans to form our hand-turned white candleholders.
Crafted of mango wood that's painted and distressed for rustic style.
Dramatically sized for a mantel or console.
And the price: $34 each. (ouch!)
So I started thinking about what I had around here in all my junk that I could make into candleholders. I wanted them to be "dramatically sized".
Here's what I came up with:
2 old ugly gold lamps!
A $1 can of white spray paint later and this is what I have:
Tell me what you think about them, would they work for you?
Be sure to stop by these places for other great frugal decorating & diy projects:
Transformation Thursday
Thrifty Thursday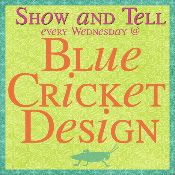 A Soft Place To Land
Reinvented: Trash To Treasure Tuesday
My Frugal Family: Talented Tuesday